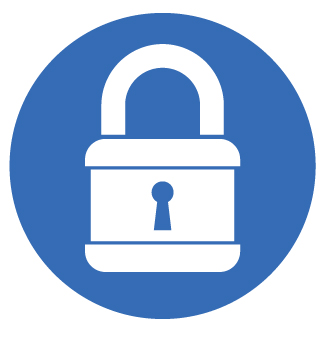 Crime prevention is the attempt to deter crime and criminals. Everyone can play their part in crime prevention and it does not have to be expensive. Often simple measures and more awareness can help to prevent crime.
Crime prevention can relate to a number of areas. This can include your home, your business, your personal safety, your money, your vehicle, your personal possessions and the safety of your community. Devon and Cornwall is a very safe place to visit but it is worthwhile to consider measures to prevent crime if you are visiting the area.
Crime prevention is a priority for Devon and Cornwall Police, and they have a section on their website that is dedicated to providing the public, communities and businesses with information about how to prevent crime. To access this information, click here
Find out more about this section by clicking the headings below
Crimestoppers
Crimestoppers is an independent charity that enables people to provide anonymous information on crime. You can click here to visit their website or call them on the 0800 555 111
How can they help?
Do you know somebody who is carrying out criminal activity, but fear the consequences of being identified as the person who reported them? Maybe you've seen or heard something about a crime but don't know what to do. Are you scared to come forward and be a witness?
If you feel like this, it's easy to think there is nothing you can do, but there is.
Crimestoppers can help you
The charity provides a unique service to help you. You can tell them what you know, either by phone on 0800 555 111 or Anonymous Online Form and nobody will ever find out who you are. Crimestoppers will:
We will listen to you about any crime or criminal activity that you have information about.
We don't record any personal details about you.
We simply pass on the information you have about criminal activity to the relevant authorities making sure your identity cannot be discovered.
We understand how hard it can be to pass on information, which is why all of our call agents are trained to help you tell us everything you know.
Your information makes a difference
It can help solve crimes, support existing investigations or bring to light unknown criminal activity.
Staying safe online
The internet is enjoyed by many but it is important to make sure that you use it safely. Staying safe online does not have to be daunting but does require the same common sense that you apply in other areas of crime prevention. One of the biggest areas of growth in crime is cyber crime. This applies to individuals and businesses which can be the target for some highly organised criminal gangs. The main areas of crime are financial fraud (where they are after your money), identity theft (where they are after your details to obtain funds) and cyberbullying ( where the internet is being used to bully, harass individuals).
The following tips are from the website 'Knowthenet'. Click here to access the website.
Treat all unsolicited emails (especially if you don't know the sender) with caution and never click on links in these emails to visit unknown web sites - these could contain links to code that could affect your computer.
Don't open attachments in emails that you're not expecting – they could contain a virus or code that would allow someone to control your computer.
Don't share files or programs with other users.
Don't use free software unless you know it's reputable and safe.
Install anti-virus software, keep it up to date and run regular security scans.
Install the latest security updates for your computer software, also known as patches.
Install and learn how to use a personal firewall.
Be careful not to share personal information such as address information, bank details, telephone numbers, date of birth etc on social networking sites and other websites that don't use encryption to secure the information you publish.
Don't use the same password on different websites. Although this makes it more difficult to manage your online accounts it's worth the effort. You can use password management software and encryption to make this easier.
Shred or make illegible any paperwork that contains personal details before you throw it away or recycle it. Criminals can go through your bins to get receipts, letters from banks and other sensitive information that they can use online.
Your home
There are a number of offences associated to the word 'burglary' e.g. a dwelling burglary, burglary other than a dwelling, aggravated burglary and so on.
Here we are concerned with what you can do to prevent a person entering your home as a trespasser to steal from you.
Below are the four main things that potential intruders will look for, and what you can do to stop them:
1. Anybody at home?
When you go out leave:
Your lights on as if you were at home. Use timers or other devices if appropriate.
The television or radio on. There are devices available that can create such effects.
The curtains or blinds closed or ask a neighbour to do this for you at the appropriate time.
A car on the drive, or offer the space to a neighbour or friend to use in your absence.
2. CCTV covering the area or property?
If you don't have a CCTV system then give careful consideration to whether it would be appropriate, realistic and cost effective to have one.
If you already have a CCTV system make sure it is operational, covering the appropriate area and recording images that are of the required quality, so that they can be used by police to identify offenders if a crime occurs.
3. A security alarm system fitted?
Ask yourself if it would be appropriate, realistic and cost effective to have an alarm. Technology has advanced and continues to do so. If you decide to have an alarm there are many systems to consider and it is your choice what to spend your money on.
If you have a system already fitted, it is worth checking that it is still operational, effective and still meets your original criteria for the installation. Alarm systems require servicing and reviewing to ensure they continue to be 'fit for your purpose'.
Remember: your alarm system will only work if you use it properly and in accordance with supplier/manufacturer instructions.
4. An easy way in, would they be seen when trying to get in?
Windows - thieves will gain access through an unlocked door or open window. Make sure doors and windows are locked - particularly when leaving the house.
Keys – Never leave spare keys outside in a convenient hiding place such as under the doormat or in a flowerpot - a thief will look there first. If you've moved into a new house, consider changing the back and front door locks – previous occupants may have kept the spare keys that fit. Keep vehicle keys and house keys out of sight and away from accessible openings. Do not label your house keys with your name and/or address. NB: thieves are known to steal car keys so they can take cars, often using a hook or magnet on a stick pushed through the letterbox.
Secure all doors - if your front and back doors are not secure, neither is your home. Thieves are most likely to target doors when attempting to break in. Check the condition of the frames, hinges and glass panels. Fit such devices as chains and door viewers. Patio doors may also need special fitted locks. Fit mortise locks or bolts to all outside downstairs doors, as well as locks to all downstairs or easily accessible windows.
Good neighbours - if you see anyone acting suspiciously in your neighbourhood, call the police.
Watch schemes – join your local scheme (see what they're doing and how you can contribute) or if there isn't one – consider setting one up. More details available if you email DaCCWA or go to the Devon and Cornwall Community Watch Association (DaCCWA) website.
Remember- anything that will increase the time a burglar takes to commit the crime, creates more noise (so they are heard), or makes them look more conspicuous while committing the crime will increase the deterrent.
For more information on protecting your home, click here
Your business
Crime against business can take many forms and some of the headline crimes include shoplifting, fraud, burglary, assault on staff etc.
Securing your business, whether it is a physical building or operates in the virtual world, is important.
Click here for information about how to reduce the risk of becoming a victim of business crime i.e. the safety of your premises, your property, your money and the safety of your staff.
Your vehicle
Vehicle theft, and theft from vehicles, makes up almost a third of all reported crime.
Thankfully the nature of vehicle crime makes it largely preventable, and the following tips will significantly reduce your chance of becoming a victim of vehicle crime:
Secure doors, windows, boot and sunroof when you leave your vehicle.
Don't leave items on display when you leave the car, especially your satellite navigation system. You should also try and remove the mount when your vehicle is unattended. Clean any suction marks if visible from the window.
When you leave your vehicle, make sure you remove the keys from the ignition .
If you have to leave items in the vehicle put them in the boot out of sight.
Always park in a well-lit location that is visible to passers by.
Have your car windows marked/etched with the vehicle identification number (VIN).
Never leave car documents or spare keys inside the vehicle.
Should you fall victim to vehicle crime, dial '101' and ask to be put through to your local police, making sure you have the following details:
registration number
make
model
colour
You'll get a crime reference number - you'll need this when you tell your insurance company or to claim a back your vehicle tax.
The police will tell DVLA about the theft and if the vehicle is found.
Click here for further information on vehicle crime prevention.
Your possessions
Top tips to keep valuables safe in public places
Wallets and purses should be kept out of sight and secure, especially in crowded places.
Do not leave bags open, on the backs of chairs or on the floor.
Do not leave mobile phones, iPods or iPads on pub or cafe tables.
Keep chequebooks and cheque cards separate.
Avoid carrying large amounts of cash.
Never carry your PIN number with your card.
Top tips for preventing your mobile device being stolen
A national survey revealed, that as many as 10,000 mobile phones are stolen every month. Two thirds of the victims are aged between 13 and 16. Many phones are also stolen from unattended cars (Source: Mobile Life Report 2008).
Always use your mobile in a safe place and be aware of those nearby.
Keep your mobile out of sight when you're not using it, especially in the car, or on view on a table in a pub, restaurant or public place.
Make sure you lock the keypad using a pin number when you are not using your phone.
Mark your phone (and its battery and other accessories) with your postcode. You can do this by using an ultra-violet marker pen or another method of marking.
Record the details of your mobile on the immobilise website for free at www.immobilise.co.uk (National mobile phone and property register).
Write down your unique 15 digit IMEI number which you can get by pressing *#06# on your mobile. If your mobile is lost or stolen and you've reported this reference number to the police, it can be placed on a lost or stolen database, which can lead to it being returned.
Property marking
Marking your property is an extremely effective method of deterring thieves from stealing your property.
If your property is clearly identified it will be more difficult for the thief to sell and often reduces the value to the thief.
Marking your property also increases the chances of having it returned to you in the event of it being lost or stolen.
Mark all valuable electrical items and sentimental property in your house, garage, shed and vehicles.
Click here for more information on property marking.
Your community
Neighbourhood Watch
Various watch schemes are running throughout Devon, Cornwall and the Isles of Scilly. These are managed on behalf of the Police by Devon and Cornwall Community Watch Association (DaCCWA).
A watch scheme is a group of like-minded people getting together to help reduce crime and make their community safer. Neighbourhood Watch covers urban areas, such as cities, towns and villages.
Other watch schemes are available to join such as Farm Watch and Horse Watch which are similar to Neighbourhood Watch. Further information can be obtained form your local neighbourhood team. It covers all property in rural areas and helps people who feel they are too remote to benefit from Neighbourhood Watch.
The purpose of these schemes is to bring together people from farms, rural businesses, rural properties and horse owners who want to contribute to protecting their property and themselves from crime.
Aims of Neighbourhood Watch
To prevent crime by improving security, increasing vigilance and maintaining a caring community.
To assist the police in detecting crime by encouraging prompt reporting of criminal or suspicious activity.
To reduce undue fear of crime by providing accurate information about risks and by promoting a sense of security and community spirit.
To improve communication between police and the community.
How the schemes work
Schemes are run by their members and led by a resident volunteer co-ordinator, whose job it is to get people working together and make sure things get done.
The scheme co-ordinator liaises with the police and acts as a voice for the community. Some schemes also have a committee that meets regularly to plan which problems to target and what actions to take.
Schemes are supported by the police, the local authority and their local Neighbourhood Watch Forums.
Neighbourhood Watch schemes vary in size – they can be large, covering most of the houses on an estate, or they may involve just a few houses.
To find out about Neighbourhood Watch schemes in your area or to discuss setting up a new scheme, contact your Local beat manager or complete the non-emergency form.
To join or set up a scheme, contact:
Devon and Cornwall Community Watch Association Chair, Julie Dowton
Tel: 07703468628
Community Safety Partnerships
Safer Torbay
www.safercommunitiestorbay.org.uk/
Safer Communities Torbay is a Community Safety Partnership made up of statutory agencies. Community Safety Partnerships exist by law (the Crime and Disorder Act 1998) and their main job is to reduce crime and disorder, and to help make areas safer.
Safer Communities Torbay covers the three towns of Brixham, Paignton and Torquay.
The partnership works behind the scenes with a lot of agencies, third sector organisations and residents to help make Torbay safer.
The purpose of Safer Communities Torbay is to bring agencies, other organisations and residents together to reduce crime and disorder which it does by:
Changing the way things work - sometimes new approaches are needed to prevent or respond to crime and the partnership is always looking at how things could be differently.
Locality Tasking - using officers from different agencies to work together to tackle issues with residents.
Bringing the right people together - through groups like Torbay's Domestic Abuse Forum.
Running projects - responding to what communities need with projects and initiatives that tackle specific issues and improve areas.
Finding funding - bidding for funding from a variety of different sources so that money can be spent on making Torbay even safer.
Supporting neighbourhoods - sharing knowledge, information and advice with community groups who want to do their own work to tackle local issues.
Safer Devon Partnership 
The Safer Devon Partnership aims to work together to enable the people of Devon to feel and be safe in their homes and communities. Partners include all four of the Community Safety Partnerships in the County, the Police, Fire and Rescue Service, Clinical Commissioning Groups, Public Health, Police and Crime Commissioner, Probation Service and the Youth Offending Service. Together we are stronger.
The vision for the Safer Devon Partnership is to ensure Devon's communities are places where people:
. Feel, and are safe from crime and anti-social behaviour
. Feel, and are safe from abuse, discrimination and harassment
. Have a sense of belonging to their local neighbourhood and/or "community of interest"
. Have access to a range of support services in relation to community safety
. Identify key community safety issues/concerns and contribute to shaping the solutions to these
Our priorities are to address:
. Domestic, family and sexual abuse
. Alcohol, violence and the night time economy
. Anti social behaviour
. Reoffending
. Hate crime and hidden harm
. Preventing violent extremism
Safer Cornwall
Safer Cornwall is a partnership of public, voluntary, community and private organisations who come together to do all that they can to make Cornwall's communities safer. We are a virtual organisation providing a co-ordinated response to community safety issues, drawing together all those organisations and people that can make a difference. To address the issues that really matter, it is important to understand not only what is happening and where, but what is causing the problems and the best way to tackle them. All the work of Safer Cornwall is informed by evidence of risk and need provided by our annual strategic assessment. Every three years we also publish a Safer Cornwall Partnership Plan which sets out what we intend to do to address our priorities and what we hope to achieve.
Under Section 17 of the 1998 Crime and Disorder Act the Local Authority has a
statutory responsibility to consider crime and disorder in the delivery of services.
The Community Safety Partnership was formed to deliver Crime Reduction priorities.
Plymouth CSP is made up of six statutory agencies:
Police
Police Authority
Fire and Rescue Service,
Health
Local Authority
Probation
who work collaboratively to reduce crime, anti-social behaviour and substance
misuse and increase public reassurance in Plymouth communities.
The Partnership works to achieve objectives and targets set by the
Government in their strategic plan, these are known as Public Service Agreements
(PSAs), the ones most relevant to our work include:
Build more empowered , cohesive and active communities
Make communities safer
Reduce the harm caused by alcohol and drugs
Email: plymcomsafely@plymouth.gov.uk or telephone: 01752 305408
You can also access the Plymouth Online Directory to find out about services in Plymouth . click here to access

Fraud prevention
Although fraud comes in many forms, there are some simple steps you can take to protect yourself from the crime.
1. Do not give any personal information (name, address, bank details, email or phone number) to organisations or people before verifying their credentials.
2. Many frauds start with a phishing email. Remember that banks and financial institutions will not send you an email asking you to click on a link and confirm your bank details. Do not trust such emails, even if they look genuine. You can always call your bank using the phone number on a genuine piece of correspondence, website (typed directly into the address bar) or the phone book to check if you're not sure.
3. Destroy and preferably shred receipts with your card details on and post with your name and address on. Identity fraudsters don't need much information in order to be able to clone your identity.
4. Make sure your computer has up-to-date anti-virus software and a firewall installed. Ensure your browser is set to the highest level of security notification and monitoring to prevent malware issues and computer crimes.
5. Sign-up to Verified by Visa or MasterCard Secure Code whenever you are given the option while shopping online. This involves you registering a password with your card company and adds an additional layer of security to online transactions with signed-up retailers.
6. If you receive bills, invoices or receipts for things you haven't bought, or financial institutions you don't normally deal with contact you about outstanding debts, take action. Your identity may have been stolen.
7. You should regularly get a copy of your credit file and check it for entries you don't recognise. Callcredit, Equifax and Experian can all provide your credit file. An identity protection service such as ProtectMyID monitors your Experian credit report and alerts you by email or SMS to potential fraudulent activity. If it's fraud, a dedicated caseworker will help you resolve everything.
8. Be extremely wary of post, phone calls or emails offering you business deals out of the blue. If an offer seems too good to be true, it probably is. Always question it.
9. If you have been a victim of fraud, be aware of fraud recovery fraud. This is when fraudsters pretend to be a lawyer or a law enforcement officer and tell you they can help you recover the money you've already lost.
10. If you need advice about fraud, call Action Fraud on 0300 123 2040 to discuss your situation with one of our specialist fraud advisers. To report a fraud, you can either use our online fraud reporting form or make your report by calling 0300 123 2040.
Are you looking for help as a victim of crime?
Search our organisation directory Click here