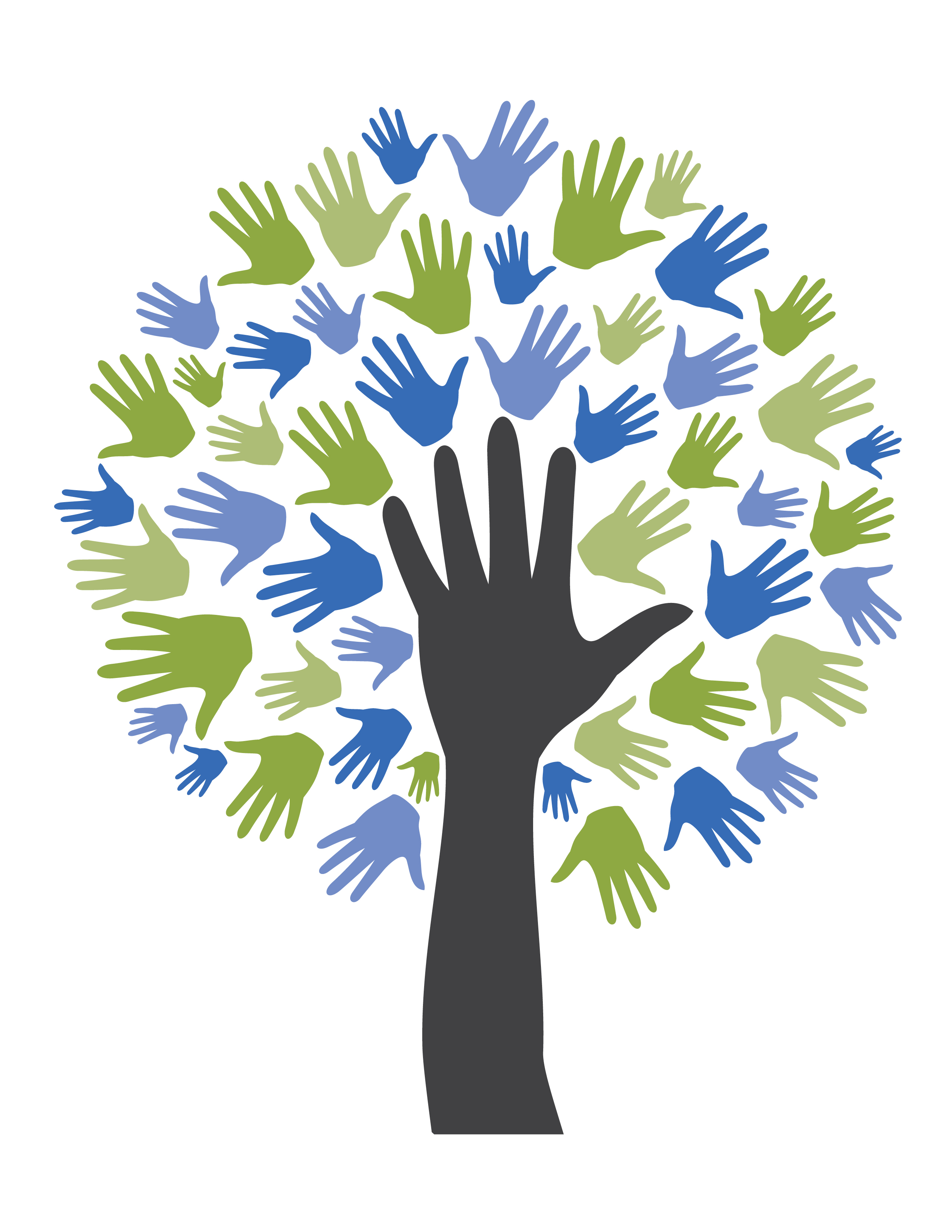 This directory is to help victims of crime find the support they need and provide you with as much general information and advice as possible within one place. Go to 'Find Support' on the navigation bar of this website to search the directory of organisations that are badged as part of the victim care support services for Devon and Cornwall. You can contact the organisations directly for signposting and advice.
If you have reported a crime, you will have been given a direct dial number to the victim care unit. Please remember that the victim care unit is a police based unit and as such cannot deal with victims who have not or do not wish to report a crime. Victim Support are providing a helpline (0300 3030 554) and email (devon.cornwall@victimsupport.org.uk) for victims of non reported crime or self referrals requiring support.
Find out more about this section by clicking the headings below
Contact the victim care unit
If you have reported a crime and would like some support you can call the Victim Care Unit on 01392 475900. You can email the victim care unit on victimcareunit@dc.police.uk
Please be aware that the victim care unit staff are employed police staff and therefore they have a duty to report any disclosures that are made to them.
If you require support and do not want to report the crime, please contact Victim Support on 0300 3030 554 or email devon.cornwall@victimsupport.org.uk
Victims from out of area
Devon, Cornwall and the Isles of Scilly is an exceptionally beautiful and popular part of the country to visit. This is particularly true within the summer months when there is an increase in visitors and holidaymakers.
Unfortunately,some visitors will become victims of crime and some will be perpetrators of crime. There are a number of second home owners who can be vulnerable to burglary or damage to their properties once they are left unoccupied. Visitors or those planning a visit to the area might wish to visit the pages on our website for information about how to keep yourself and your possessions safe under the 'Crime prevention' section.
if you are a victim but reside out of Devon and Cornwall, we will make sure that your details are passed securely to the support or police based service that is operating in your home area. As we currently do, we will make sure we deal with any immediate emotional and practical support that you require but will transfer your details securely so , if required, you can access longer term support in the area that you reside.
For further details , please contact the victim care unit on victimservices@devonandcornwall.pnn.police.uk or by calling 101
Crimes against businesses
The Devon and Cornwall Business Council will provide free specialist support to victims of crime against businesses. Their business crime advisor can be contacted on 0333442133 or by email on business.crime@dcbc.co.uk
We have worked closely with the Devon and Cornwall Business Council to understand what is the impact of crimes against businesses. A survey of their members found that in addition to emotional support potentially required by staff; there was a need for more specialist business advice.
In response to this need, the Devon and Cornwall Business Council will be coordinating support to the business community. For victims of reported crimes against businesses, they will be provided with the option of being referred to the business council to receive additional professional and/or peer support. All offers of initial free support will be provided by businesses registered with the Buy With Confidence scheme or by their relevant professional body for example the Law Society. This advice will be provided in a way that suits the client.
Businesses of any size (including sole traders) and from any sector qualify for this support and will typically include:
Retail
Agricultural
Construction/engineering
Professional Services/Business Support
Creative Media
Utilities
Manufacturing
Advice maybe provided on a range of areas such as:
Security
Insurance
Financial
Legal
HR
IT (including cyber security)


Cope and recover from crime
Victims of crime are entitled to support that helps them to cope with the immediate impact of crime,and, as far as possible recover from its effects.

We are committed to helping victims to cope with the impact of crime and, and subsequently to recover from the harm they have experienced although we are realistic and realise that not all victims will be able to return entirely to the lives they had before.

These principles of 'cope and recover' have guided our development of a victim care unit . We want to improve communication with victims and to encourage more victims to seek support than under the previous arrangements. They have driven the development of a local network of providers so that we can offer informed choices to victims about the organisations that they feel best suited to help them 'cope and recover' from the effects of crime.

Part of the ongoing work of the Office of the Police and Crime Commissioner will be to make sure that organisations that form part of the network can evidence outcomes of how they have help victims recover from the impact of the crime. This will be evaluated by the completion of a confidential online survey that clients can complete that provides qualitative information on the service they have received.
Understand your rights
This section has two parts. One explains your rights after reporting a crime in terms of the investigation and what you can expect. The other describes what you are entitled to as a victim in terms of the care that you receive. You can access the full 'Victims Code of Practice' by visiting the page under the 'About' section on this website.
After a crime: your rights
You have the right to contact the police and be kept informed about the investigation if you have been the victim of a crime.
You must be given a crime reference number and contact details for the police officer dealing with your case when you report the crime. This should be written down for you on the the 'Victim of Crime' leaflet that will be issued to you.
You have the right to ask the police for updates about the investigation. You'll need your crime reference number when you contact the police.
During the police investigation
While the police are investigating the crime, they will give you an update on the case at least once a month until it is closed.
The police will let you know within 5 days if someone is:
arrested
charged
set free
released on bail
given a caution, reprimand, final warning, or penalty notice
The police will tell you if they cannot investigate the crime within 5 days of you reporting it. They will also tell you why they have dropped their investigation.
You may be able to get information quicker and have other rights if you are the victim of a serious crime, have been persistently targeted or are considered vulnerable or intimidated.
Crown Prosecution Service (CPS)
When the police have finished their investigation, they can pass the information to CPS who then decide if there is enough evidence to take the case to court.
If the CPS decide to drop or alter the charge, they will usually tell you within 5 days. You will be told how to request a review of the decision (if the charge is dropped or no evidence is presented) - you'll usually have 7 days to make the request.
Victim personal statement
You can tell the police how the crime has affected you. This is called a 'victim personal statement'. It can be used later when the court is deciding on a punishment.
Privacy
The police might give some information about the crime to the media to help with the investigation. They'll normally ask your permission before they do this.
If you have been the victim of a sexual assault or rape, it's against the law for anyone to publish your name, photo or anything else that could identify you.
Rights under the Victims' Code
Under the new Victims' Code, support for victims of crime includes:
Better communication with victims about key stages in the Police investigation so that the victim is informed at the point of arrest, charge or bail of the offender
Victims should have a needs assessment undertaken if they are entitled to an enhanced service (Under 18s, the vulnerable, intimidated and victims of serious crime). The use of a needs assessment solely be dictated by the crime type they have experienced but also be the personal circumstances and needs of the individual victim.
Being informed of what to expect if you need to give evidence in court and be able to discuss what help and support you might need with the Witness Care Unit
The ability to apply for special measures in court to help you give your best evidence if you are under 18 or an adult victim who is vulnerable or intimidated
Having the ability to apply for compensation under the Criminal Injuries Compensation Scheme
Receiving information and explanation about the option of Restorative Justice, how it works and what is involved.
Being able to join the Victim Contact Scheme which means you'll be told when an offender will be released, if they have been sentenced to a year or more in prison for a violent or sexual offence against you
Victims are to be given clear guidance about how they can make a complaint and there is an expectation on all criminal justice agencies that this is handled quickly and thoroughly
To find out more about the code and to access copies of the code, including an audio version, an easy read version, and a version for young people, click here
The EU Victims Directive

Along with the 26 other member states, the UK will be bound by the obligations in the EU Victims Directive, which will establish minimum standards on the rights, support and protection of victims of crime when it comes into force in 2015.
The directive aims to ensure that a victim of crime anywhere within the EU receives a minimum standard of support and protection. This covers a range of things, including information about criminal proceedings; the circumstances in which victims can access legal aid, interpretation and expenses; and measures to assist victims who give evidence in court.
The directive sets out support services that must be available to victims and, in some instances, to their families, in accordance with their needs and the harm caused by the crime.
Victims of non reported crime
Sometimes people choose not to report to the police. The reasons for doing so can be varied. Regardless of whether someone chooses to report or not, they should be able to access support as a victim of crime.
Victim Support will support victims who do not want to report a crime. You can self refer, in confidence to this organisation by calling 0300 3030 554 or email devon.cornwall@victimsupport.org.uk
What if I was sexually assaulted and do not want to tell the Police?
We understand that you may not want to speak to us about your experience in the first instance. You can still get help and support even if you don't report what has happened to you to the police.
Sexual assault referral centres (SARCs) can offer free and confidential help, support, examination and counselling.
Within the sexual assault referral centre there are independent sexual violence advisors (ISVAs). An advisor can help you to report what has happened to the police and support you through the criminal justice process.
SARC locations are:
Plymouth SARC - Twelves Company - if you are located in Plymouth, North Cornwall, South Hams or West Devon. Tel: 08458 121212
Devon and Torbay SARC - The Oak Centre - if you are located in Exeter, East or Mid Devon or Teignbridge. Tel: 01392 436967
Cornwall SARC - The Willow Centre - if you are located in Cornwall. Tel: 01872 272059
You can also seek help or advice from other services such as counsellors, sexual health centres, (called GU clinics), your GP or a hospital, and the service provided by Victim Support for those that do not want to report a crime
Access witness support
If your case goes to court, you might be called as a witness. If this happens, don't worry; you will be supported throughout the process. The victim care unit has a close relationship with the witness care unit. This witness care unit looks after your needs in relation to court and will liaise with the victim care unit to make sure that you are able to access other sources of support through the network of victim care services.
We will allocate you a witness care officer from the witness care unit, which consists of staff from the police and Crown Prosecution Service. They will be your point of contact and will answer any questions or concerns you may have. They will help you from the moment the defendant (accused) is given their first court hearing date to the conclusion of the case.
The witness care officer will:
Keep you informed of any developments in the case
Provide you with advice and support if you are a vulnerable person
Help you if you are being intimidated
Offer practical help, including help with travel arrangements, finding suitable child care, overcoming language barriers or making arrangements to accommodate any disability you may have
Put you in touch with other people who might be able to support you, such as the network of victim care support services , or the Witness Service.
What is the Witness Service?
The Witness Service is a free service. The arrangements to provide a witness service is a national service and from the 1st of April 201 , the Citizens Advice Bureau will be running the service. The service aims to support you before, during and after a trial. Your family and friends who are attending court can get help too. The witness service supports witnesses for both the prosecution and defence. It also provides comprehensive support to children attending court.

The Witness Service can give you:
Someone to talk to confidentially, about how you're feeling before a trial
Information about what to expect in court, including a chance to see the court beforehand and learn about court procedures
A quiet place to wait before you are called to give evidence
Someone to go with you into the courtroom if you want, to help you feel more at-ease
Practical help (for example with claiming your expenses)
Easier access to people, such as court staff, who can answer specific questions about the case
A chance to talk over the case when it has ended and to get more help or information.
The service is a free independent service from the Police and the Courts
Crimes outside the area
Residents of Devon and Cornwall that are victims of crime in other areas will be referred by the 'criming' force area into the victim care unit of Devon and Cornwall Constabulary on a daily basis. The victim care unit will make contact with them and undertake a victims needs assessment in each case. Referral will then follow where appropriate. They can also self refer.
If there is an urgent safeguarding issue then this will be dealt with by the 'criming' police force that is involved.
Are you looking for help as a victim of crime?