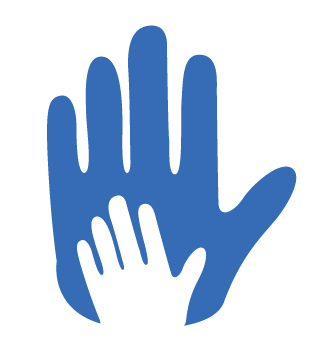 At any age it can be frightening to be a victim of crime; particularly if you are young. It can lead to you feeling insecure and unsure of who to trust. It is difficult for some young people to recognise that what they have experienced is a crime, and they can feel unsure about what to do about it.
Young people are increasingly the victims of 'new' types of crime such as being bullied or targeted on the internet. They can also be the victims of violent acts against their person and theft of their possessions. In addition, Young People do not have to be the direct victim of a crime to suffer from it. They can sometimes witness people within their family or in other relationships be victims of crime.
There are lots of agencies involved in making sure that young people feel safe. This is called 'safeguarding young people'. There are some young people do not report crime because they are scared of what it will mean and what will happen. It is important that you get the facts. Devon and Cornwall Police website has lots of useful information about what happens and how to report. To access this information click here
You can also speak to other organisations for support. All of which you can speak to in confidence, meaning that their aim is to not tell people what you have said. However, there are limits to this for all organisations in order to protect you from harm. They do not break confidence easily and would tell you beforehand when they have to do it. The reasons are:
We would only need to say or do something if:
You ask us to
We believe your life or someone else's life is in danger
You are being hurt by someone in a position of trust who has access to other children like a teacher or police officer
You tell us that you are seriously harming another person
Childline can be contacted on 0800 1111 or email them. Click here to find out more. You can also search our 'find support' section on this website to find out more about childline and a range of other, local and national organisations that can help you.
Find out more about this section by clicking the headings below
How we can help
The victims code is a document that tells agencies such as the police what service victims are entitled to. Young people are entitled to a enhanced service because of their age. This means that when they report a crime to the police the following should happen, if they require it:
A full needs assessment. A needs assessment is a way of helping yourself and others understand what is the impact of a crime on you and what additional needs you might require help with. For example, a young person might find it difficult to talk about what has happened to them and will need some advice and support about appropriate organisations for young people that can provide counselling.
The trained staff in the victim care unit will provide you with a single point of contact so you don't have to keep explaining your story to different people. They will make sure that you can communicate with them in a way that you choose, and they will help you understand who is out there that can support you, and will manage any initial contact with organisations.
If you have not reported a crime, you can still get advice in confidence. You can call the non report helpline on 030030395473 or email devon.cornwall@victimsupport.org.uk. You will be able to speak to someone in confidence. There are also a number of national and local organisations listed who can help you on your journey to getting the support you need. These are all listed in the 'Find Support' section.
Victims code for under 18s
The victims code of practice is to help you understand the help that you should get. It is a Government document that has a special section for Young victims of crime. Young people are entitled to extra support.
It is important that young people feel supported all the way. Part of this is knowing what to expect from the point of telling the police about a crime, through to potentially being a witness, what to expect in court, what happens at when there is a judgement and what to expect after the trial. To read through all of these stages click here
As a victim you may be able to take part in restorative justice. This is when you meet with the offender. Often people find this can help them recover from the impact of crime; however you do not have to do this and both the vicitm and the offender need to agree to take part. If you do then you will be given lots of support. For more imformation about restorative justice, please visit the section on restorative justice on the navigation bar of this website.
Advice for parents about sex and consent
Young people cannot legally consent to sex until they are 16. It is illegal to have sex with anyone under the age of 16. It doesn't need to be full sexual intercourse if you are under 16 it is against the law for anyone even to kiss or touch you in a 'sexual' area of your body (even if you consent to it).
In real life young people who are under 16 do have relationships with each other. If both young people are about the same age, and if neither of them is putting pressure on the other one to do something they do not want to do, the law is not intended to be used against them.
If you are 15 or less, the person who you have sex with will be breaking the law.
If someone of any age has sex with a child under 13 they will be guilty of rape and could go to prison for a long time.
Taking, holding or sharing "indecent" materials via the internet or on mobile phones is an offence under the Sexual Offences Act 2003. Images most commonly being shared include boys exposing themselves or masturbating, girls that have removed items of clothing as well as sexual acts that could be considered as pornographic material.
If they are posting sexual videos or photos of themselves online or via their phone, they are passing over control to whoever the recipient is. Once that message has been sent, there is no way of retrieving it and it could be exploited by paedophiles or sexual predators.
Young people have been blackmailed with their own pictures and paedophiles have also been found to pose as the person in the picture to trap other victims.
Encourage your child to report any incidents of sexual bullying whether they are involved or not.
Let your teenager know that they do not have to feel forced into doing anything they are not comfortable with, and they can come and talk to you if they feel pressured.
Explain you understand that drinking, trying drugs or having sex may be a part of teenage life but that, if they experiment, they must be responsible and avoid taking undue risks. Unprotected and early sex often happens for the first time when a young person is under the influence of alcohol and/or drugs. Most who have sex under the influence admit that they regret what happened.
Local Heroes
What is Local Heroes?
Local Heroes is project that was piloted by Devon and Cornwall Police in the autumn of 2013 to help schools address issues of intolerance and discrimination and deliver parts of the PSHE curriculum in a new and exciting way. As well as providing PSHE (personal wellbeing) education, Local Heroes has three clear objectives:
Challenge intolerance amongst young people
Give young people from all backgrounds the power to achieve their full potential
Inspire young people to become responsible citizens who make a positive contribution to society
Now launched as an independent Charitable Incorporated Organisation (CIO) Local Heroes is expanding its work beyond the borders of Devon and Cornwall to help schools around the country to fulfil their legal responsibilities and deliver parts of the PSHE curriculum in a new and exciting ways. Students work with Local Heroes at our roadshows to talk about issues of race, gender, sexuality, disability and sub-cultures and see the impact that intolerance has.
They will take back what they have learned and become ambassadors for Local Heroes in their schools, sharing what they have learnt and getting the debate started with their classmates.
How does Local Heroes work?
Every neighbourhood across the country is home to some incredibly successful and influential people; sportsmen and women, musicians, actors, explorers........ As our Local Heroes Ambassadors they will be working with our team to help young people:
Appreciate and respect that, in our communities, there are similarities as well as differences between people of different race, religion, culture, ability or disability, gender, age or sexual orientation.
Understand that all forms of prejudice and discrimination must be challenged at every level in our lives.
Recognise that the way in which personal qualities, attitudes, skills and achievements are evaluated affects confidence and self-esteem and how important this is when developing healthy lifestyles and relationships.
Understand that people have multiple roles and responsibilities in society and that making positive relationships and contributing to groups, teams and communities is important.
Develop the confidence to try new ideas and face challenges safely, individually and in groups.
Promote the values of honesty, fairness and respect.
This will be done through workshops delivered by our Local Heroes; the celebrities and non-celebrities involved in this project that can truly inspire young people
The students that attend will become Local Heroes "ambassadors" for their own school and, with the support of the Local Heroes' team and their school's staff, help spread the message and learning through their key stage peers. Each school that commits to Local Heroes will receive access to the videos and resources used in the seminar so that Local Heroes' influence will spread across hundreds, maybe thousands, of young people in every region it works in
To find out more about Local Heroes visit http://www.lhdiversity.org.uk
Embrace
Embrace child victims of crime is a charity that was established to help child vicitms of crime cope and recover from the crime they have experienced. They offer activities and counselling support to children that need support. They aim to :
'We help to take away the hurt, restore some normality to young lives and reassure them that other people really do care.
We work with police officers in every force in the UK, the Channel Islands and the Isle of Man to offer practical and emotional support.
We provide support for individuals whether they need cheering up, someone who will listen to them or professional help.'
You can contact them on info@embracecvoc.org.uk or call 08456099960
Are you looking for help as a victim of crime?